I started observing butterflies in 2008 and have observed 200 different types of butterflies so far.
In this article, we will introduce pictures of beautiful butterflies that can be seen around us, as well as butterflies that shine like jewels and are rarely seen in everyday life. Specifically, I will introduce the following two points.
The beautiful butterflies that live in Japan.

Free pictures of beautiful butterflies.
Butterflies called "Jewel of the Forest" shining in emerald green
The forests of Japan are inhabited by emerald green butterflies called "forest jewels". These butterflies are sometimes called "Zephyrus". Because the habitat is localized and the adult activity period is short, there are few opportunities to see butterflies in everyday life, but their beauty is exceptional among Japanese butterflies, so I was interested.
Favonius taxila
The blue-shining Favonius taxila is a relatively common butterfly among Zephyrus. Because it often perches in the undergrowth, it is often possible to carefully observe these beautiful wings.
Chrysozephyrus smaragdinus
The Chrysozephyrus smaragdinus is very similar to the Chrysozephyrus brillantinus. The larvae grow by eating the leaves of cherry trees such as Yamazakura, so they can be seen where there are cherry trees.
Chrysozephyrus brillantinus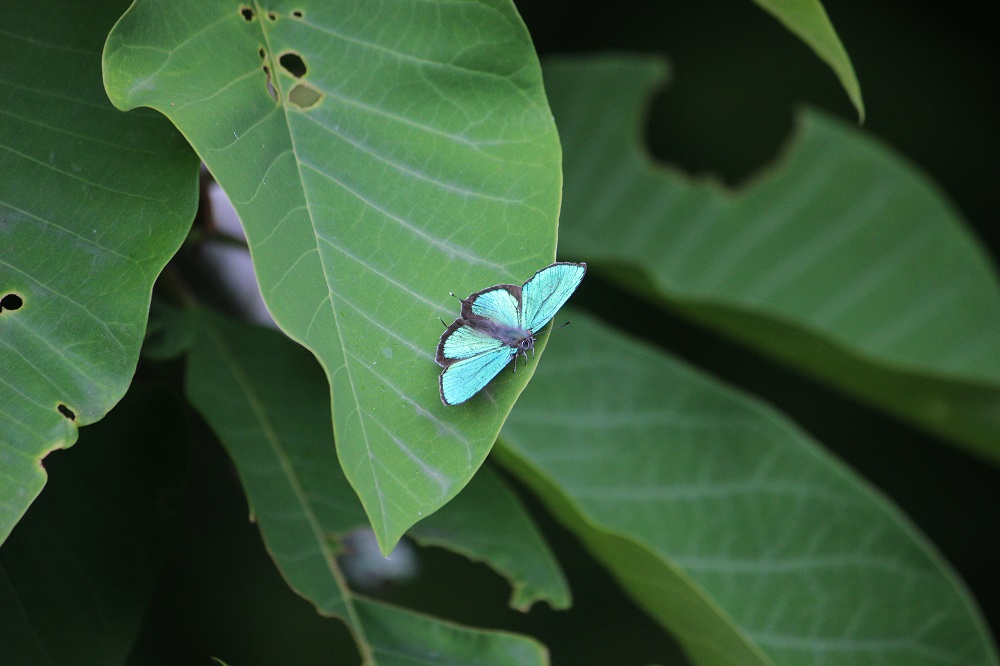 The Chrysozephyrus brillantinus is also a beautiful butterfly that shines in emerald green. Because they often fly high in the trees, they often cannot see the beautiful emerald green.
A black swallowtail butterfly that shines in green
Many black swallowtail butterflies live in Japan, and among them there are several species that glow green. Among them, the most beautiful is the Papilio maackii.
Papilio maackii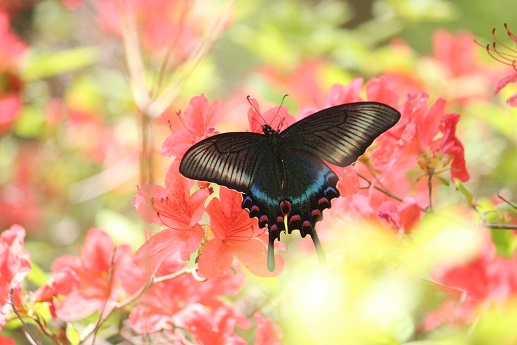 The Papilio maackii is a very beautiful butterfly with blue-green wings. It is a butterfly that inhabits mountainous areas, and there are few opportunities to see it in flatlands, but it is a popular butterfly, so many people may know its name. The beauty varies depending on the season and location, and it is said that the Papilio maackii that can be seen in Hokkaido in spring is the most beautiful.
Beautiful butterflies flying in the city sky
There are beautiful butterflies flying in the sky even in the city. The representatives are the Graphium sarpedon.
Graphium sarpedon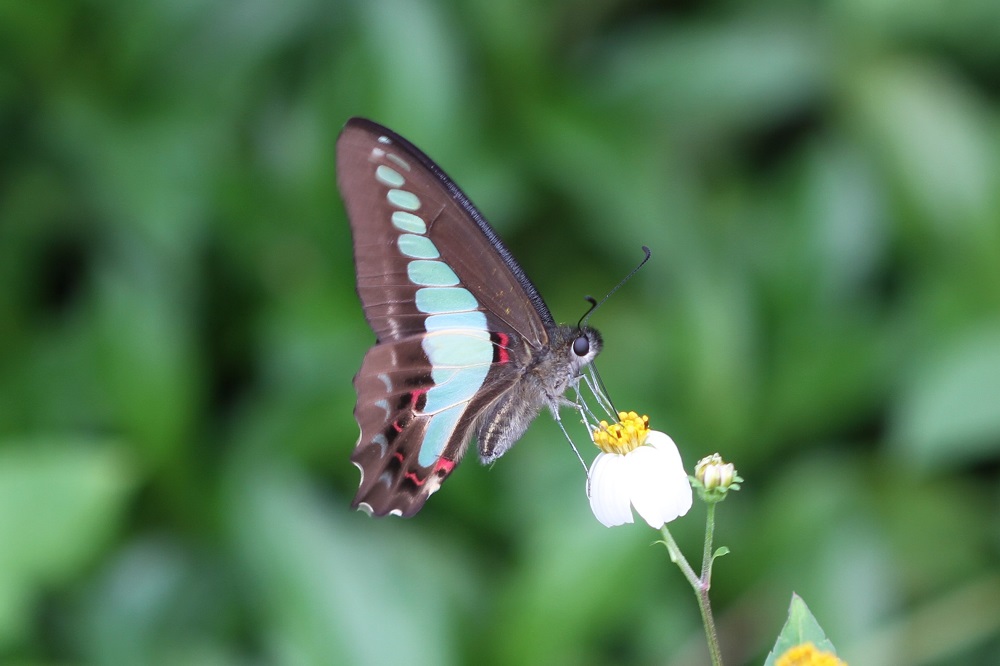 The Graphium sarpedon is a common butterfly seen in city parks, but if you look closely, it is a beautiful butterfly with blue streaks. They like nectar from flowers, and I think there are many opportunities to witness them sucking nectar. Because the larvae eat the leaves of the camphor tree, they live in various places, including urban parks.
Papilio xuthus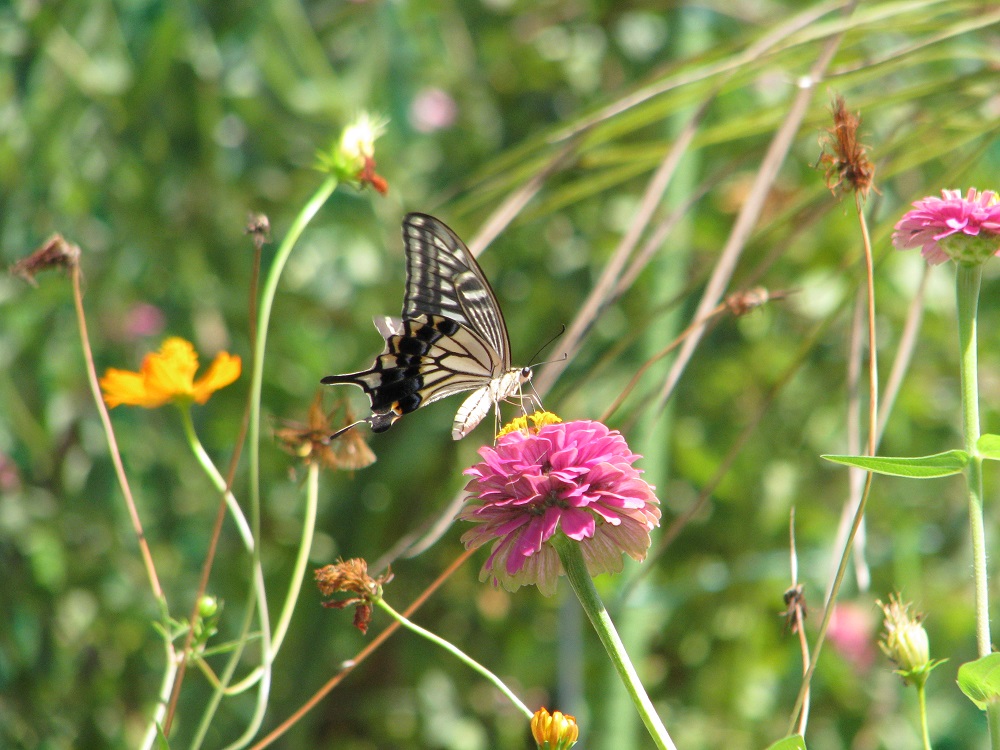 Japan's most famous butterfly, the Papilio xuthus, has a beautiful pattern of yellow and black.
A large butterfly that gracefully flies in the sky
While climbing, you may see large butterflies flying gracefully in the sky. It is a butterfly called the Parantica sita. The Parantica sita are famous for traveling butterflies, and because they fly long distances, they can be observed in various parts of Japan.
Parantica sita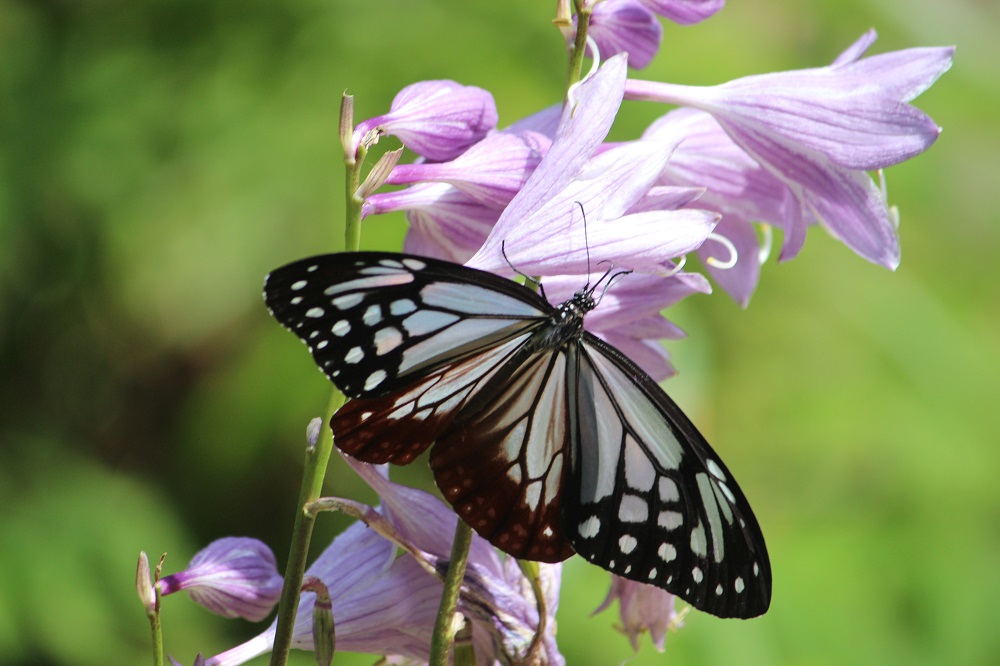 The Parantica sita are large and impressive, and they fly in a unique way that makes them glide. Butterflies are often seen in high mountains, but they can also be seen on flatlands. If you live in the suburbs of Tokyo, you can see them relatively often on Mt. Tsukuba.
A mimicking butterfly
There are many mimicking insects, but the representative types of butterflies that mimic are Kallima inachus and Cyrestis thyodamas.
Kallima inachus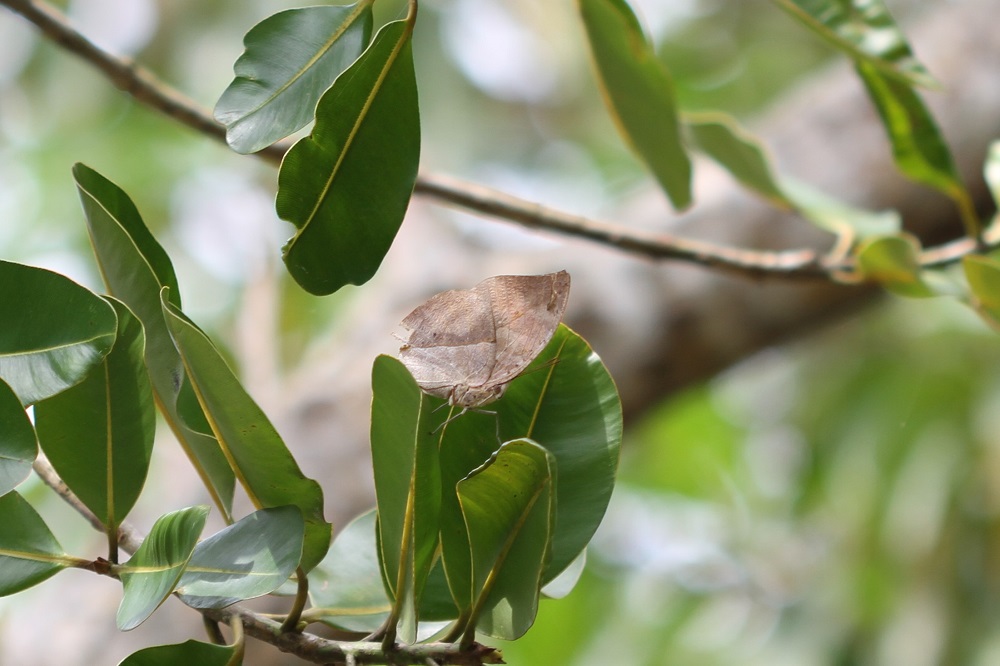 As the name suggests, the Kallima inachus mimics the leaves of a dead tree. When the wings are closed, it looks just like a leaf, and it is very difficult to find it when it is still.
Cyrestis thyodamas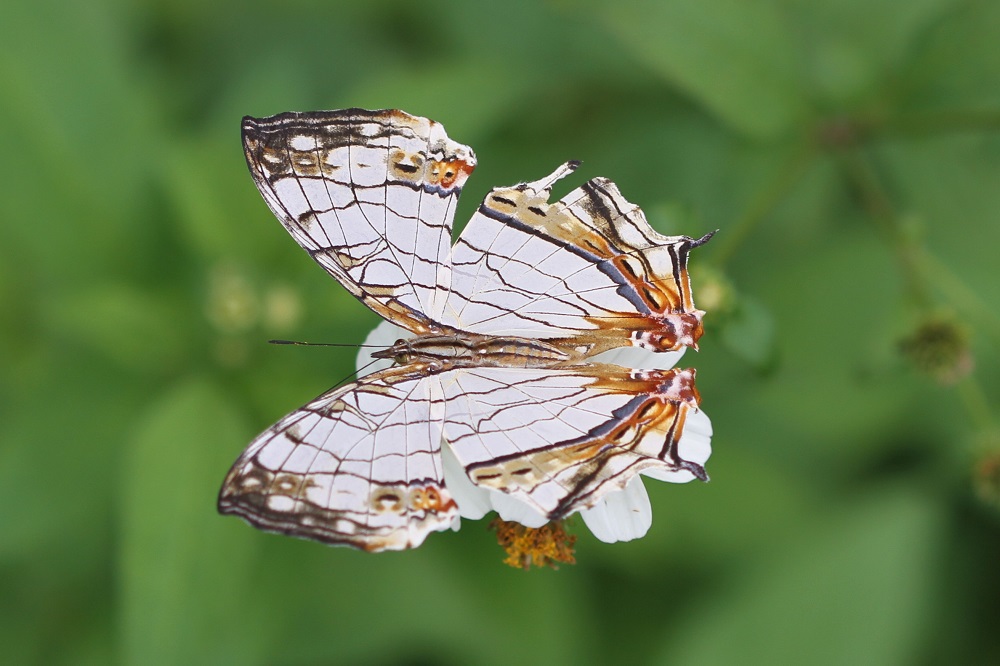 As the name suggests, the Cyrestis thyodamas is a butterfly that mimics stone cliffs. If it perches on a stone cliff with its wings spread out, it blends into the background and becomes difficult to find.
Butterflies with beautiful "snake eyes"
Many butterflies with snake eyes live in Japan. Among butterflies with serpentine eyes, Lopinga achine is a beautiful butterfly with many serpentine eyes, so I will introduce it.
Lopinga achine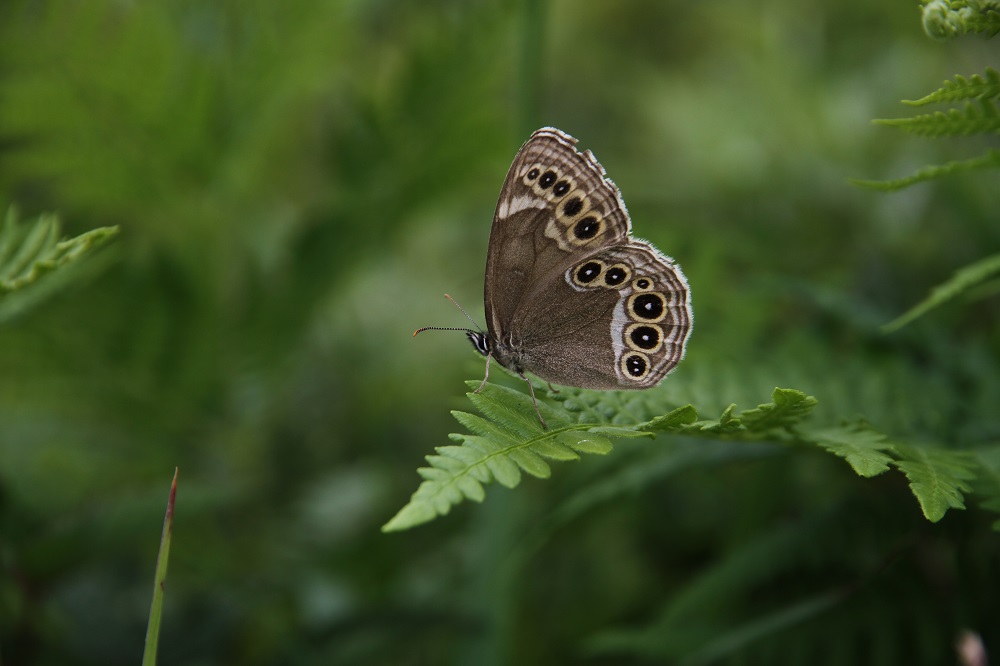 Because it lives in the mountains, it is a rare butterfly to see in everyday life. Snake eyes are densely packed and have an impactful pattern. This serpentine pattern is said to confuse birds, their natural enemies.
Regarding the use of photographs
You are free to use the photos posted on this blog, not just this article. Please read the notes below.
All the photos posted on this blog can basically be used freely without any problem. No need to contact us in advance.
However, please be sure to include the source and link (URL). In particular, when posting photos of this blog on the Internet, please be sure to post the link (link: https://www.choublog.site/).